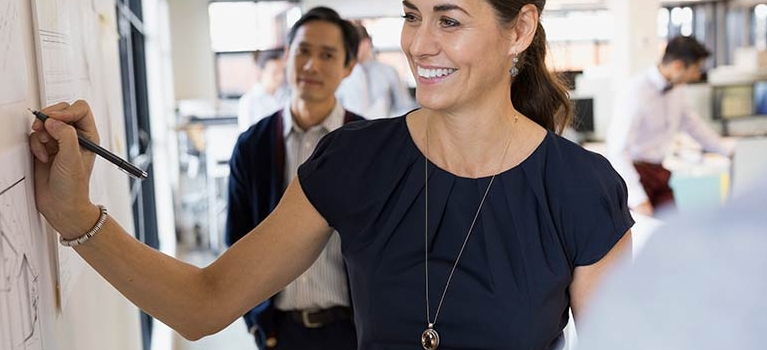 Simpler solutions that show clients you care.
In combining the complementary strengths of Texas Health and Aetna, we've created something entirely new for your clients: an innovative alternative to traditional plans that fits health care to their needs, lifestyle and budget.
Texas Health Aetna offers health plans that are simpler, more convenient and less costly for our members. Meaning they're also simpler to understand, see the benefits of – and sell.
We've built a nearby network that's local and comprehensive, by partnering with some of North Texas' finest hospitals and health systems, physicians, providers and specialists, all selected by quality, location and value-based care.
We have more convenient ways for members to get the right care at the right time. From everyday needs that include check-ups, screenings and preventive care, to outreach and home visits for chronic conditions.
There are also personal care teams for hospitalizations, illness and injury; virtual access to a doctor 24/7 through our Anytime-MD app; a nationwide network of CVS Pharmacy and MinuteClinic® locations for walk-in care, health services, and prescription pick up and home delivery.
Come and help us simplify and improve the health care experience for North Texans. We look forward to working with you.
Legal Notices: Health benefits and health insurance plans contain exclusions and limitations.
Health benefits and health insurance plans are offered and/or underwritten by Texas Health + Aetna Health Plan Inc. and Texas Health + Aetna Health Insurance Company (Texas Health Aetna). Each insurer has sole financial responsibility for its own products. Texas Health Aetna are affiliates of Texas Health Resources and of Aetna Life Insurance Company and its affiliates (Aetna). Aetna provides certain management services to Texas Health Aetna.
Self-funded plans are administered by Texas Health + Aetna Health Insurance Company.
This material is for information only and is not an offer or invitation to contract. An application must be completed to obtain coverage. Health benefits and health insurance plans contain exclusions and limitations. Providers are independent contractors and not our agents. Provider participation may change without notice. We do not provide care or guarantee access to health services. Not all health services are covered. See plan documents for a complete description of benefits, exclusions, limitations and conditions of coverage. Plan features and availability are subject to change and may vary by location. If you are in a plan that requires the selection of a primary care physician and your primary care physician is part of an integrated delivery system or physician group, your primary care physician will generally refer you to specialists and hospitals that are part of the delivery system or physician group. Information is believed to be accurate as of the production date; however, it is subject to change.
Aetna, CVS Pharmacy® and MinuteClinic, LLC (which either operates or provides certain management support services to MinuteClinic-branded walk-in clinics) are part of the CVS Health® family of companies. For a complete list of other participating pharmacies, log in to texashealthaetna.com
Physicians on the medical staff practice independently and are not agents or employees of the hospital or Texas Health Resources.
©2023 Texas Health + Aetna Health Plan Inc. & Texas Health + Aetna Health Insurance Company