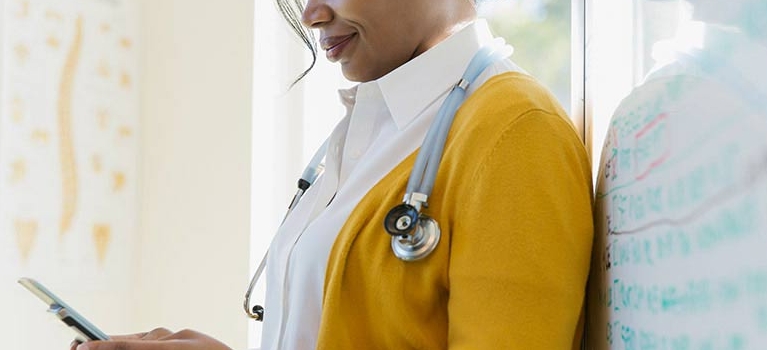 A better way
We're here to make health care simpler — for everyone. That means more engagement with our members, more coordination with our providers, and better outcomes for people and for practices. Our structure gives us the freedom and the flexibility to tirelessly seek better ways, better ideas, better technology, while always extending the personal touch that changes lives.
A healthier approach
We were born right here, dedicated to solving the health issues people in North Texas face every day: Too few primary care doctors, too many people waiting too long for appointments, or living with untreated chronic conditions, over-reliance on emergency rooms.
By combining the knowledge and infrastructure of nationally strong insurer Aetna with the care expertise of regional leader Texas Health Resources, we designed a health plan that unites the interests of everyone — most especially the people who need us.
Less burden, more value
Our mission to make heath care simpler means making life easier for providers too. Because our clinical programs can reduce the overall cost of care, we can share that savings with our providers through our current value-based contracts with TXCIN, Genesis, and Southwestern Health Resources.
Email us to learn more about our value-based care arrangements
More ways to care
Engaged primary care is the core of our care plan, so our teams actively connect members with providers. We'll even help schedule appointments.
We know that when a patient leaves your office they're not leaving your care — and we take extra steps to make sure they're getting what they need. We give special attention to members living with chronic conditions — and those who might be at risk of developing more serious conditions. Our specialized care teams are an extra set of eyes and ears on your patients, reaching out directly or even monitoring remotely, to fill any gaps in care and encourage healthier lives.
Grow with us
The more than 110,000 members we have so far love us — 98% satisfaction — and you will too. We're always seeking more providers across the 16 counties of North Texas who share our drive for healthy businesses and healthy lives.
Health benefits and health insurance plans are offered and/or underwritten by Texas Health + Aetna Health Plan Inc. and Texas Health + Aetna Health Insurance Company (Texas Health Aetna). Each insurer has sole financial responsibility for its own products. Texas Health Aetna are affiliates of Texas Health Resources and of Aetna Life Insurance Company and its affiliates (Aetna). Aetna provides certain management services to Texas Health Aetna.
Self-funded plans are administered by Texas Health + Aetna Health Insurance Company.
This material is for information only and is not an offer or invitation to contract. An application must be completed to obtain coverage. Health benefits and health insurance plans contain exclusions and limitations. Providers are independent contractors and not our agents. Provider participation may change without notice. We do not provide care or guarantee access to health services. Not all health services are covered. See plan documents for a complete description of benefits, exclusions, limitations and conditions of coverage. Plan features and availability are subject to change and may vary by location. If you are in a plan that requires the selection of a primary care physician and your primary care physician is part of an integrated delivery system or physician group, your primary care physician will generally refer you to specialists and hospitals that are part of the delivery system or physician group. Information is believed to be accurate as of the production date; however, it is subject to change.
Aetna, CVS Pharmacy® and MinuteClinic, LLC (which either operates or provides certain management support services to MinuteClinic-branded walk-in clinics) are part of the CVS Health® family of companies. For a complete list of other participating pharmacies, log in to texashealthaetna.com
Physicians on the medical staff practice independently and are not agents or employees of the hospital or Texas Health Resources.
©2023 Texas Health + Aetna Health Plan Inc. & Texas Health + Aetna Health Insurance Company